Exploring Mootoro's Affordable Electric Motorcycles Under $5000
Mootoro R1S: The Budget-Friendly Dynamo
Looking for Electric motorcycle under $5000? R1S is perfect fit model for you then, Priced at $1499, the Mootoro R1S is an entry-level electric motorcycle that packs a punch. Powered by a 500W 48V/12Ah battery, it offers a thrilling ride while maintaining excellent energy efficiency. With its compact size and lightweight design, the R1S is perfect for urban commuting or short trips. It strikes a balance between affordability and performance, making it an ideal choice for beginners or budget-conscious riders.
SHOP NOW
Mootoro R1 Plus: Versatility and Enhanced Comfort
The Mootoro R1 Plus is an upgrade from the R1S, priced at $2199. Equipped with a more powerful 1000W 48V/20Ah battery, this model offers increased speed and performance. The integrated front fork suspension ensures a smooth and comfortable ride, even on rough terrains. The 20″ fat tires provide excellent stability and grip, enhancing the overall riding experience. With a moped mileage of 144+ km and the option for a dual battery, the R1 Plus is suitable for longer rides, making it a versatile choice for riders who seek both power and endurance.
SHOP NOW
Mootoro R1 Cafe: Embracing Style and Performance
For those seeking a combination of style and performance, the Mootoro R1 cafe is a compelling option. Priced at $2549, this model boasts a powerful 1000W 52V/20Ah battery and dual rear suspensions, delivering a smooth and controlled ride. The 24″ fat tires not only enhance the motorcycle's appearance but also provide superior traction and stability. With a range of 72+ km and the option for a dual battery, the R1 Cafe offers an exhilarating experience for riders who value aesthetics and performance.
SHOP NOW
Conclusion:
Mootoro's electric motorcycles under $5000 present an excellent opportunity for riders to embrace the world of electric mobility without breaking the bank. The R1S, R1 Plus, and R1 Cafe models offer a range of options catering to different riding preferences. Whether you are a beginner, an urban commuter, or an enthusiast looking for an electric motorcycle with style and power, Mootoro has a model that suits your needs. With their affordable price tags and impressive specifications, these electric motorcycles prove that eco-friendly transportation can be both accessible and exciting.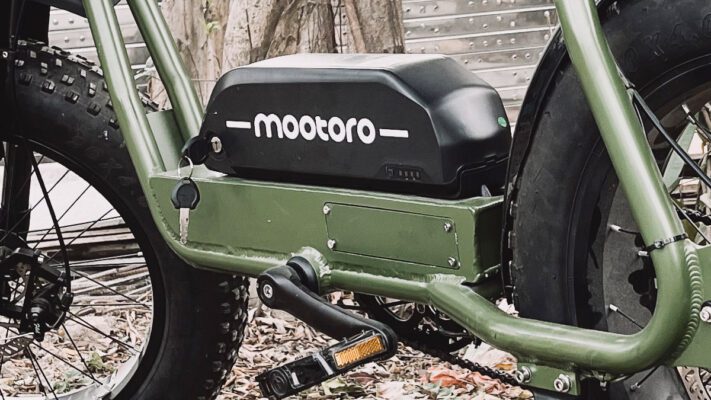 With the surge in e-bike popularity, ensuring the safety of riders has become paramount. One [...]
Read More