Background of Mootoro's Specialized Vintage EBikes
Mootoro is revolutionizing the world of Specialized electric bikes by seamlessly blending vintage aesthetics with modern electric technology. Our Specialized vintage ebikes offer a unique and eco-friendly riding experience that transports you back to an era of timeless elegance. In this article, we will delve into the exquisite features and benefits of Mootoro's specialized e bikes, with a focus on the captivating vintage style that sets them apart from the rest.
1. Meticulous Craftsmanship for Vintage Enthusiasts:
Mootoro's retro designs are a true work of art, meticulously handcrafted to capture the essence of classic design. From the carefully selected materials to the intricate details, every aspect of these bikes exudes the allure and charm of a bygone era. The vintage-inspired frames, the retro color palettes, and the fine finishing touches make Mootoro's bikes a visual delight that appeals to vintage enthusiasts.
2. Captivating Design Details:
Every specialized e bike model of Mootoro's is thoughtfully designed to pay homage to the timeless beauty of Vintage bicycles. The gracefully curved frames, the sleek leather saddles, and the classic handlebars transport riders to a nostalgic era of style and sophistication. Mootoro's attention to detail ensures that their bikes are a statement piece that combines the best of vintage aesthetics with modern functionality.
3. Powerful Electric Performance Meets Vintage Appeal:
While all these Vintage e bikes celebrate the elegance of the past, they also embrace the convenience and performance of modern electric technology. These bikes are equipped with powerful motors and advanced lithium-ion battery systems, providing smooth and effortless rides. The fusion of Retro style and electric power gives riders the best of both worlds – a nostalgic experience with the ease of electric propulsion.
4. Comfortable and Smooth Riding Experience:
Mootoro understands that riding comfort is essential, even for vintage enthusiasts. our class 1 ebikes feature ergonomically designed saddles and handlebars, allowing riders to maintain a relaxed and upright posture. The inclusion of suspension systems and high-quality tires ensures a smooth and comfortable ride, even on uneven surfaces. With Mootoro, you can enjoy the charm of the past without compromising on comfort.
5. Unleashing the Vintage Enthusiast Within:
Owning a Mootoro fastest e bike is not just about transportation; it's about embracing a lifestyle and expressing your unique sense of style. These fastest ebikes invite you to dress the part, donning retro-inspired clothing and accessories that complement the timeless elegance of your ride. Mootoro's 20 inch electric bikes allow you to make a statement and stand out from the crowd as a true vintage enthusiast.
Conclusion:
Mootoro's lightest weight electric bicycles offer an exceptional combination of vintage style and modern electric technology. With their meticulous craftsmanship, captivating design details, and commitment to rider comfort, Mootoro has created a line of bikes that caters to the discerning tastes of vintage enthusiasts. Rediscover the magic of a bygone era while enjoying the convenience and performance of electric power with light weight. Immerse yourself in the world of timeless elegance and embark on unforgettable rides that reflect your unique sense of style.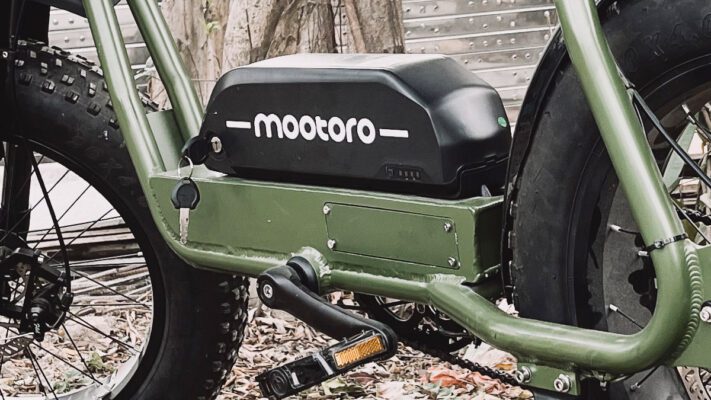 With the surge in e-bike popularity, ensuring the safety of riders has become paramount. One [...]
Read More